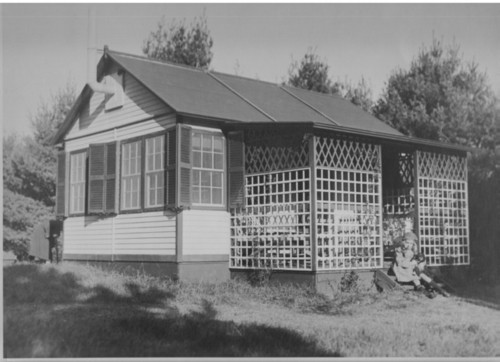 During her lifetime, Mary Griggs Burke, one of the most important private collectors of Japanese art in the world, kept an extra apartment on New York's Upper East Side, right next door to another where she lived, for her beloved art objects. She died in December at age 96.
But one of her treasures remains at her historic summer estate in Cable, Wisconsin, which was donated to the Chequamegon National Forest. While small, for what it is, the historic cottage is not so portable.
The tiny home had been in Burke's family since her father bought it in the early 20th century. It was used as a children's playhouse and remains outfitted with child-sized furnishings. The historic prefabricated cottage will be auctioned by Leslie Hindman Auctioneers in Milwaukee on July 25.
…Also to be auctioned by Hindman on the same date are a selection of chairs designed by Charles and Ray Eames for Herman Miller, which were in use at Milwaukee's East Side Library until it closed recently.
See on www.jsonline.com