Valentine's Day wouldn't be Valentine's Day without the proverbial box of chocolates! These two boxes are pretty examples of sweet antique advertising ephemera.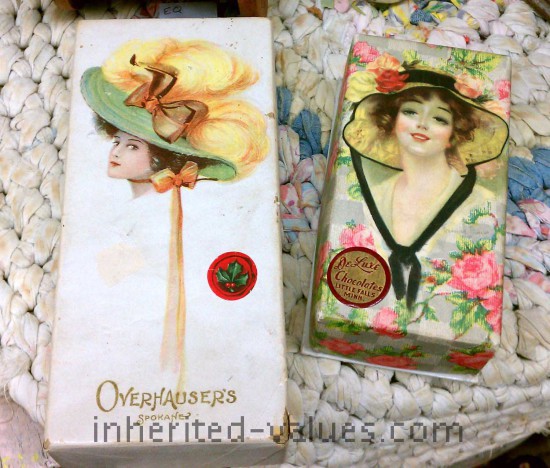 The first box marked "Overhauser's of Spokane" features a Victorian lady with a large hat. There's a holly and berries sticker on the box that shows this box of candy from the Overhauser Candy Company (Spokane, Washington) was likely given for Christmas — but it's still a romantic gift, right?
The second antique candy box also features a fancy Victorian lady wearing a large hat — with roses that match the other roses on the paper. This box bears a red and gold foil seal that reads "De Luxe Chocolates, Little Falls, Minn." Remarkably, the original fancy embossed papers are still inside!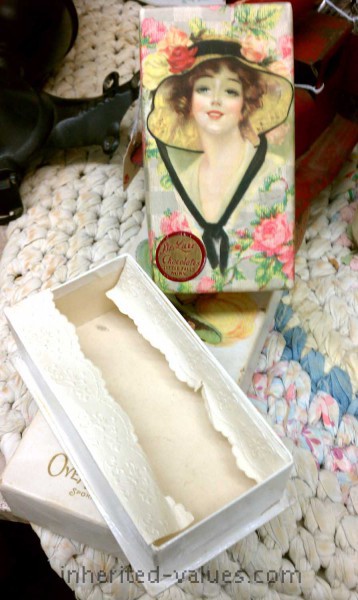 Both boxes are available for sale in my case at Antiques On Broadway, Fargo. (Just let them know it can be found on EQ's case.) Or you can contact me at We Have Your Collectibles or the We Have Your Collectibles Facebook page.