Displaying Vintage Cookie Cutters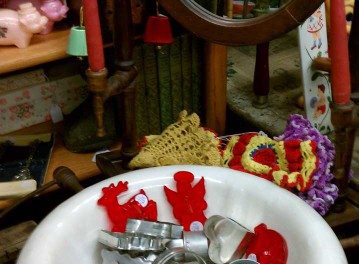 Some collections are easy to display for the holidays — and don't require any additional trimmings either. In our space at Exit 55 Antiques, I've put the vintage cookie cutters in the ceramic basin of an antique washstand. It would be an awesome way to greet guests at the door, especially if you added some old wooden baby blocks spelling out "Welcome" or "Merry XMas" along the back shelf!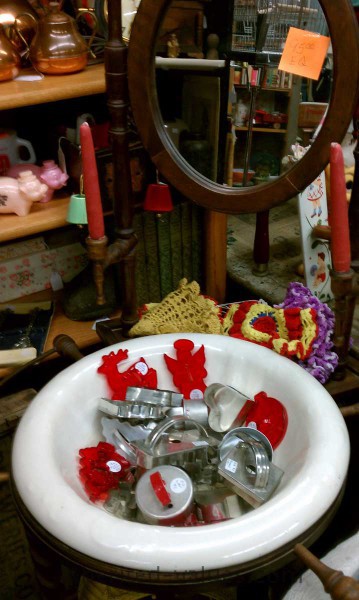 Besides cookie cutters, what would you display this way?