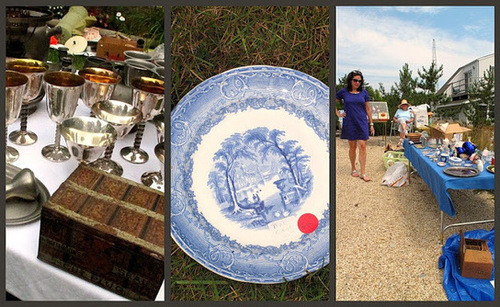 What do I collect?
And, how can you collect and incorporate antiques into a modern aesthetic?
I love anything for tabletop – like plates, sugar and bowl sets, tea sets and vintage cutlery, salt cellars (a fancy word for salt dishes) or glass ware. Because many of these items were made beautifully and some by hand, the antique tabletop accessories tend to be high quality and durable. I also enjoy collecting chairs (because you can never have enough chairs and especially when entertaining — there's always a need to pull up extras), antique prints and botanical, outdoor furniture/ornamentation and lighting.
Let's focus on how to incorporate items that may be over one hundred years old into our modern day interior design in a way that highlights the pieces but with a fresh perspective.
Deanna Dahlsad's insight:
5 tips on what to look for & how to incorporate antiques into your home decor
See on nestnestnest.blogspot.com