Country Rustic Display Frame
Strips of wood from an old weathered lattice, twine, and clothespins are used to make this picture frame to display photographs.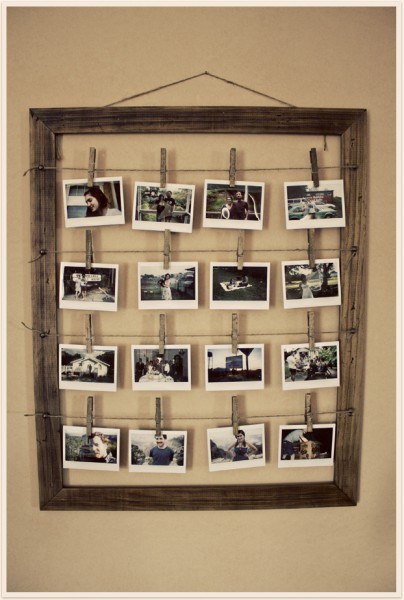 Of course, this could be used to display a collection of postcards or other ephemera too. I would heartily advocate placing the photos or ephemera in protective plastic sleeves first.